CHEESE AND RICE
WHY DO OTHER MODELING PROGRAMS EXIST?
WHY DOES
CLAY
EXIST?!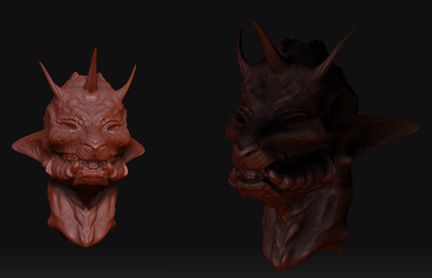 My first game attempt, modeled from a sphere primitive in... more than one hour but less than two. I think? I lost track.
I wonder if it was as good for the program as it was for me. *lights cigarette* XD
Zbrush2?
You're dead to me.
Current Mood:

impressed